Introducing ProducePay Storefront
Trading produce has never been easier. Access all the information you need in one place. Find verified buyers and sellers to trade with in our global network.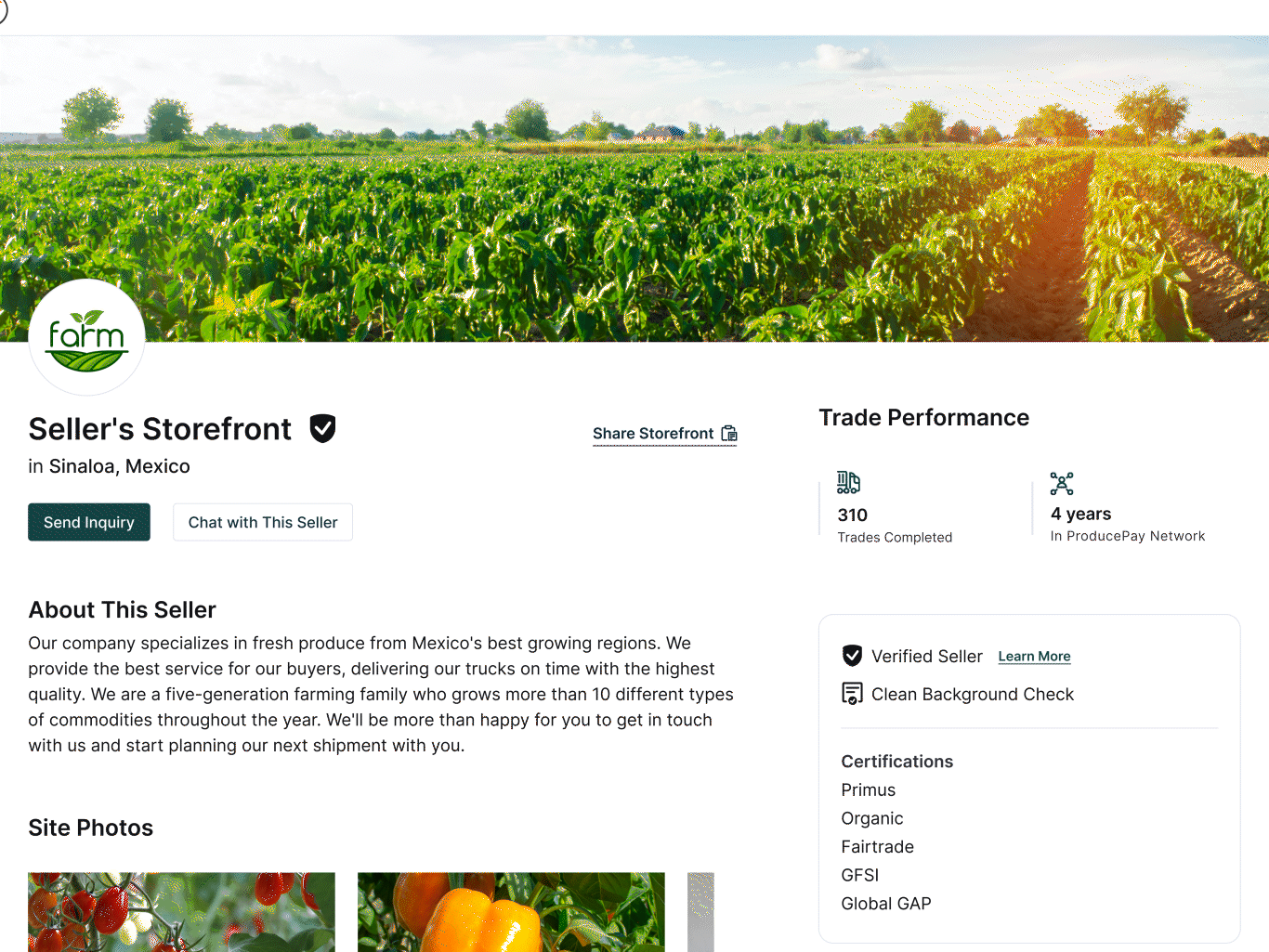 Sellers expand their business
Share your story
Personalize your Storefront with information such as specs, availability, photos, location, years of operations, certifications, and farming methods.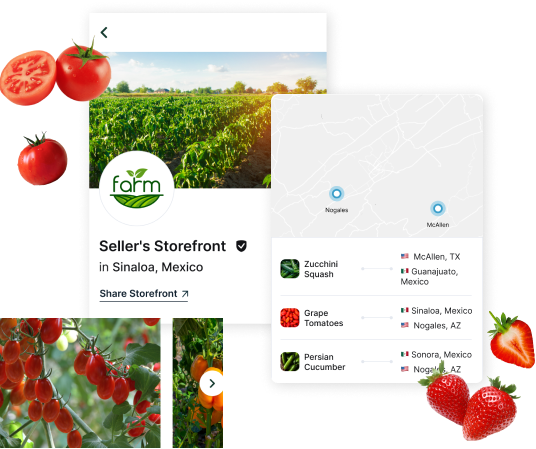 Be a trusted grower
Display the ProducePay Verified Seller badge, your seller ranking, and trade performance, including acceptance rates and delivery speeds.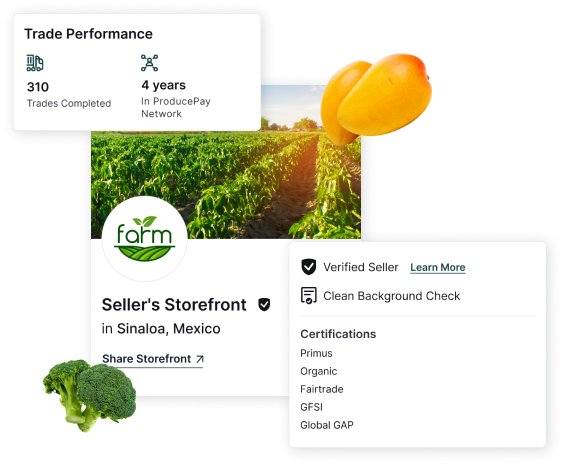 Seamlessly exchange information with buyers
Communicate in real-time with buyers: respond to buyer product request or chat through your
Storefront profile.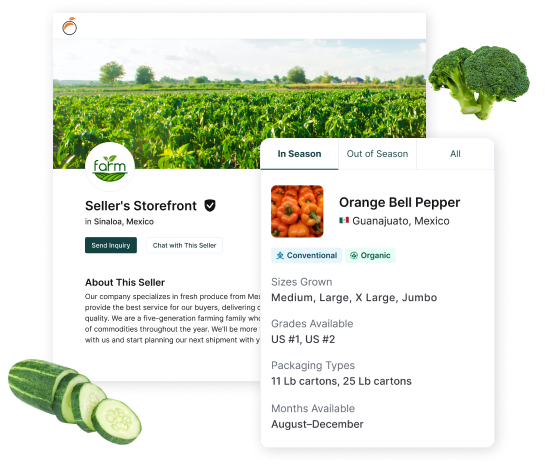 Buyers get access to trusted partners
Seller information all in one place
Access comprehensive details about sellers' products and operations, such as specs, volumes, product photos, in-season commodities, location, certifications, and farming practices.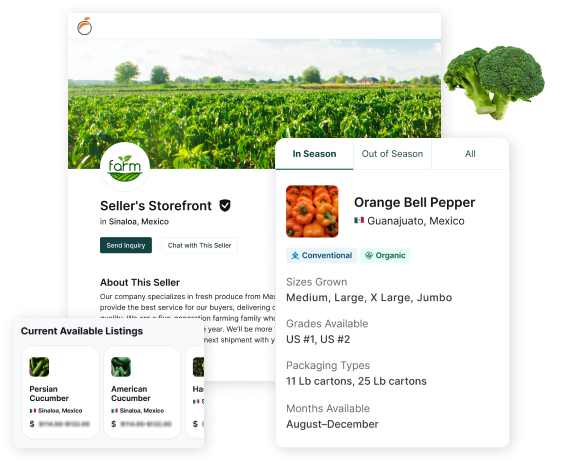 Work with trusted growers
We've done the hard work for you by vetting farmers from the US, Canada and Latin America.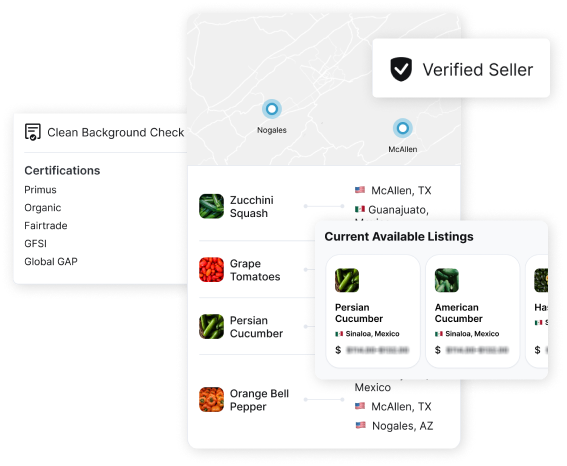 Enjoy real-time communication
Communicate directly with sellers. Send a product request to sellers automatically.
Build a more resilient supply chain
Get access to delivery drop points and make shipment requests 24/7.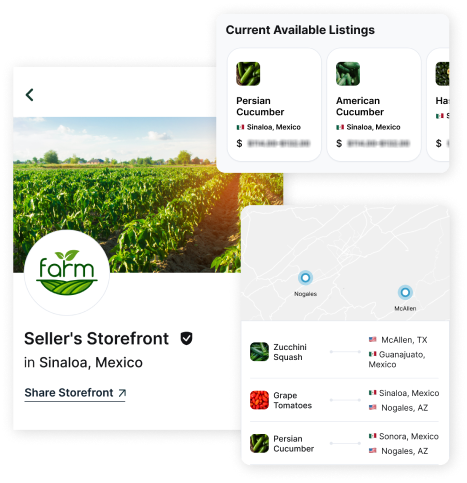 A Produce Marketplace You Can Trust
170K transactions in our Marketplace
19K+ Growers
in 14+ countries
60+ Commodities on
our Marketplace
Talk to one of our experts and get started today!